Laojunshan Scenic Spot Organizes Popularization Training on Geology Research
Release time:2019-07-12 Reading times:
Laojunshan Scenic Spot is one of the core parks of Funiushan UNESCO Global Geopark. On the morning of July 11, In order to further improve the professional knowledge and skills of the docent team and provide visitors with rich impressions, Laojun Mountain Scenic Spot invited Zhang Tianyi, professor-level senior engineer and former president of Henan Provincial Institute of Land and Resources Research, and Cao Xiqiang, senior engineer and the director of Henan Provincial Institute of Land and Resources Research to conducted geology knowledge training for all the docents of the scenic spot.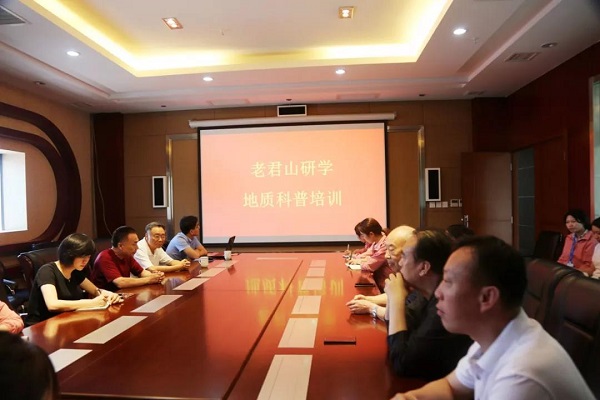 Through a combination of centralized teaching and on-site teaching, the two experts educated the docents in terms of basic knowledge of geology, structures and types of geological rock formations, and the relationship between Funiushan and Laojunshan.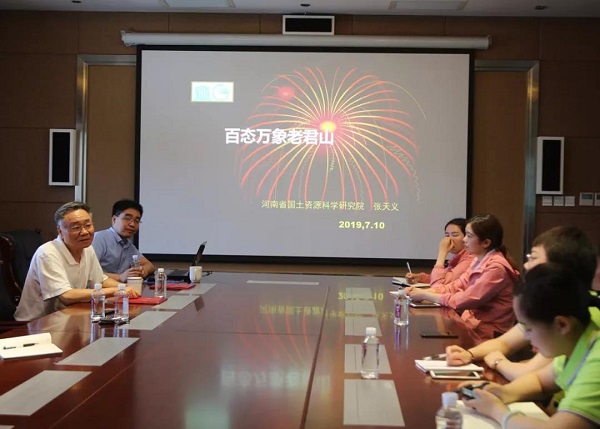 Zhang Ji, general consultant of Laojunshan Culture, and Ren Xiaomin, director of Laojunshan Forest Farm, respectively issued letters of appointment to President Zhang Tianyi and Director Cao Xiqiang, and hired them as Laojunshan consultants for geology research.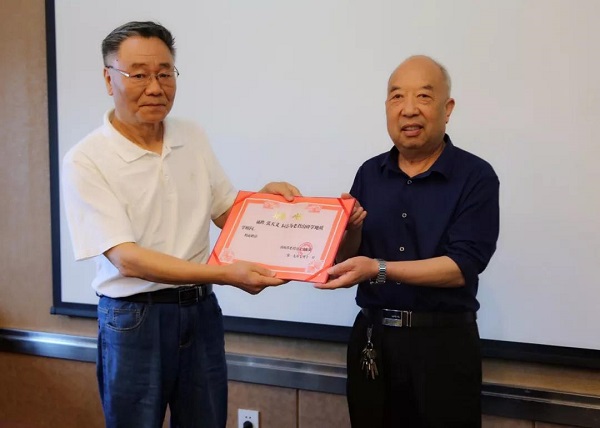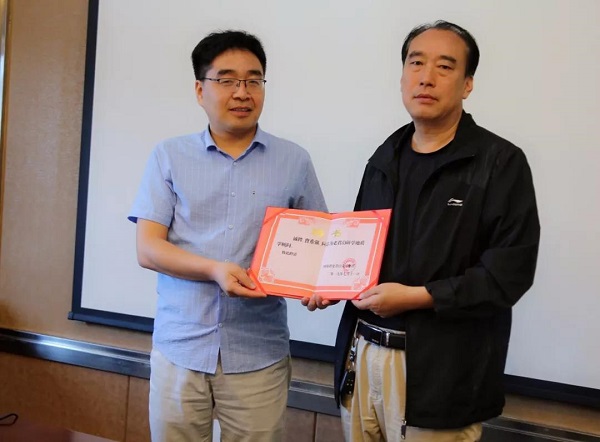 In the afternoon, the two experts taught the docents on the spot, imparting and explaining a series of knowledge about geological landforms and human history. They also analyzed and explained the formation process and principles of granite in Laojunshan Mountain.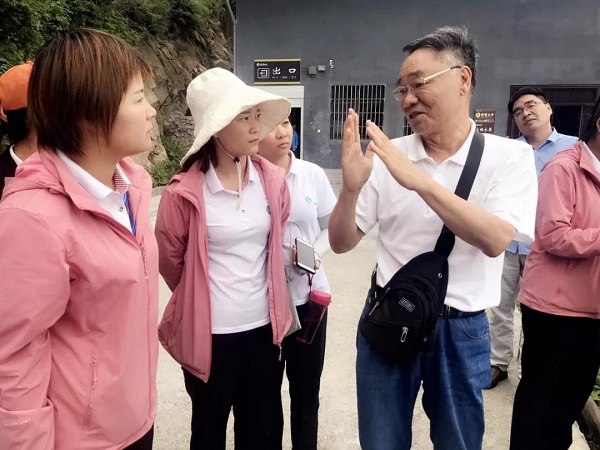 This training has further improved and strengthened the culture and popular science knowledge of docents, laying a solid foundation for the development of research tour in Laojunshan Mountain.