Administration Bureau of Funiushan Geopark successfully held the first online popular science lecture about Nanyang nature protected area
Release time:2022-12-26 Reading times:
On the morning of December 25, 2022, Administration Bureau of Funiushan Geopark and Wuhan Geoscience Travel Information Technology Co., Ltd. successfully held the first online popular science lecture about Nanyang nature protected area: Dinosaur "pulsing" land -- Nanyang.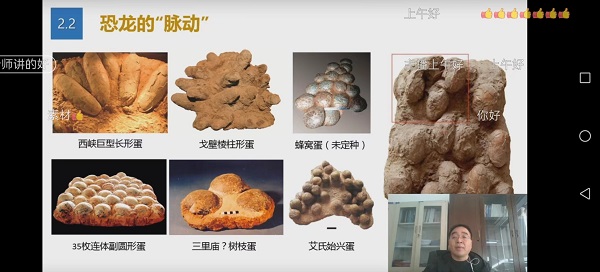 Cao Xiqiang, senior engineer, director of the Institute of Natural Resources Investigation and Evaluation of Henan Academy of Land Spatial Survey and Planning, was invited to give a lecture. Cao Xiqiang shared the evolution of dinosaurs, the formation of fossils, the protection of geological relics, and the research results of dinosaur eggs in Nanyang in recent years from a geological perspective. The lecture was broadcasted live on Douyin platform simultaneously. Through the announcement on relevant websites, wechat official accounts, video accounts, Douyin platform and other major geological science popularization groups, it attracted a large number of audiences to experience the dinosaur world at close range. At the same time, it also expanded the influence of Nanyang Dinosaur Egg Fossil Group National Nature Reserve and Funiushan Global Geopark.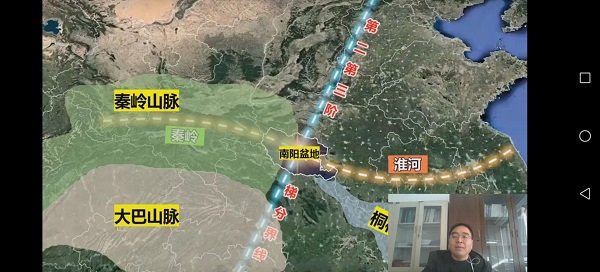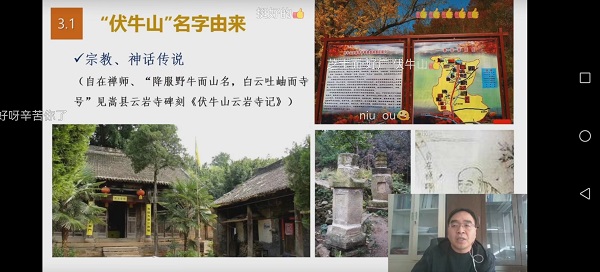 In February 2023, Administration Bureau of Nanyang Funiushan Geopark, together with Geoscience Travel Information Technology Co., Ltd, will launch the second online popular science lectures on Nanyang Nature protected area: The Secrets in Eggshells. Please look forward to!