Funiushan Global Geopark and 19 Geoparks jointly launched the online promotional activities of "Geopark Study Tour"
Release time:2022-07-10 Reading times:
In order to give full play to the scientific popularization and education function of geoparks, attract the public to understand earth science knowledge, help the healthy growth of teenagers, and promote the recovery of tourism market, Funiushan Global Geoparks, together with 19 global geoparks such as Yandangshan UGGp and Danxiashan UGGp and aspiring global parks, launched a series of preferential summer study tour activities for teachers and students of universities, primary schools and secondary schools.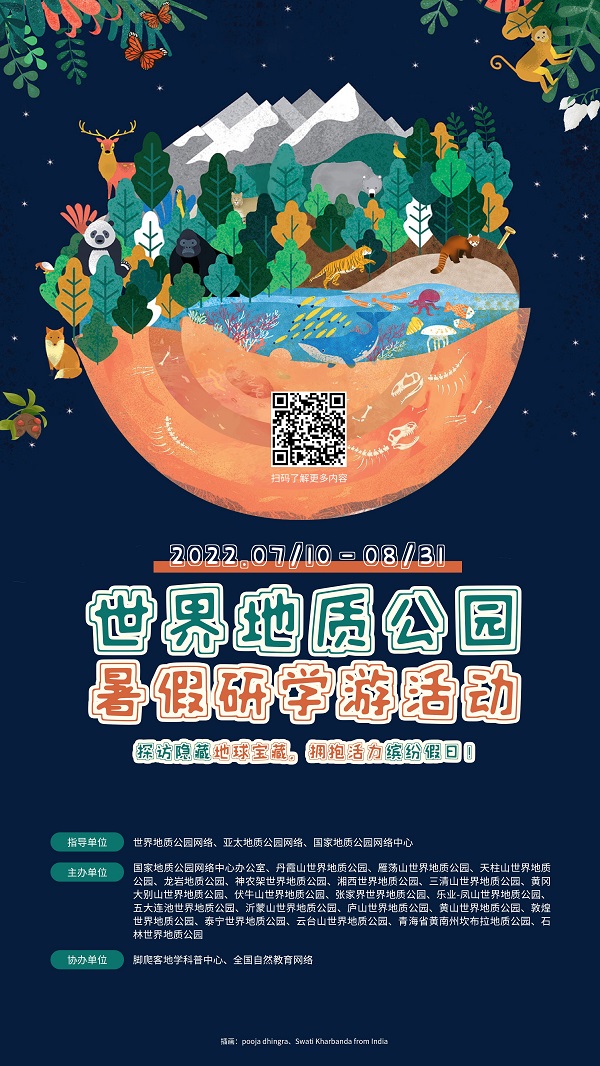 Led by the National Geoparks Network Center Office, 20 geoparks including Funiushan, Danxiashan and Yandangshan jointly launched online promotional activities of "Geoparks study tour" on the morning of July 10. More than 80 popular science education institutions, travel agencies and local media, including the geoparker geoscience science popularization center and the National Nature Education Network, were invited to attend the presentation. The activity was carried out in the form of live broadcasting of geoparks study tour and popular science tour, introducing the products of geoparks study tour and displaying the courses and services.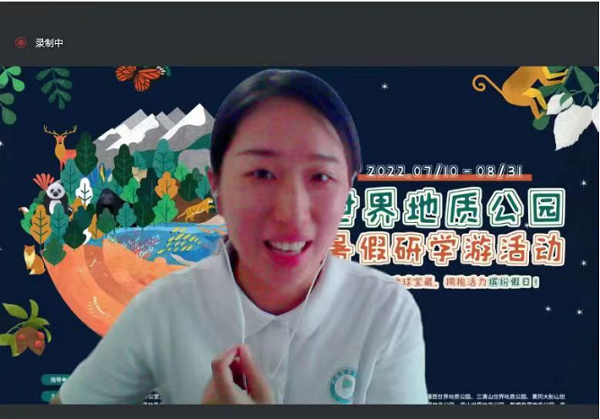 At the promotional meeting, Lin Nada, the popular science commentator of Funiushan Global Geopark, introduced the geological relics of Funiushan Global Geopark such as dinosaur egg fossils to everyone through Douyin live broadcast, and shared with the public the followings main museums: Xixia dinosaur-egg fossil museum where dinosaur egg fossil as the main exhibits, the dinosaur museum where dinosaur skeleton fossil as the main exhibits, the only one in-situ exhibition hall of dinosaurs, leading everyone to enjoy the earth's changes and complex magical experience of biological evolution.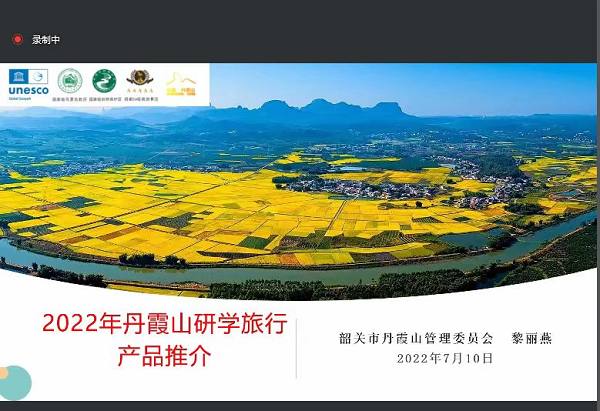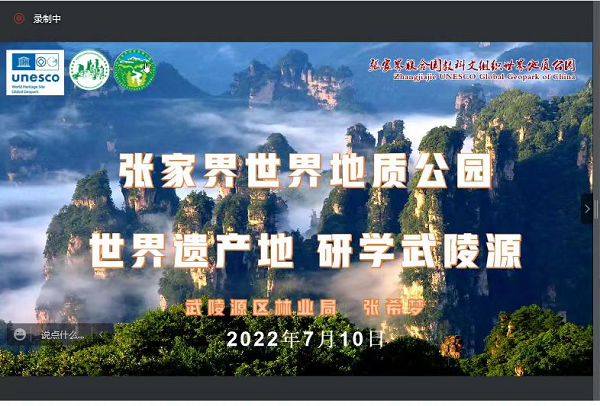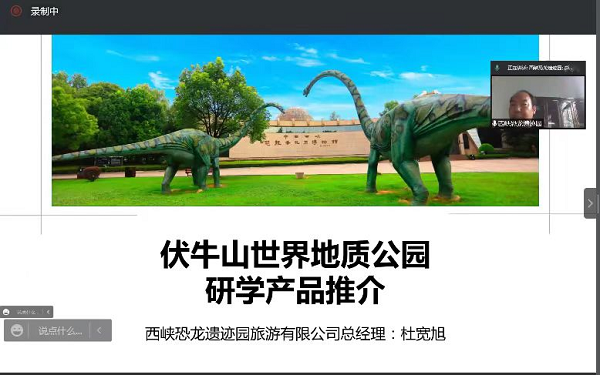 Du Kuanxu, general manager of Xixia Dinosaur Relic Park, the core scenic area of Funiushan Global Geoparks, introduced the featured study tour products of the Dinosaur Relic Park to the public through PPT presentation. Through the one-day study tour course "Walking with Dinosaurs Through the Cretaceous", students can closely observe and touch dinosaur egg fossils, learn about the formation of the universe, the process of celestial body evolution, continental drift, crustal movement and other related knowledge, understand the age of dinosaur egg fossils, the formation of dinosaur egg fossils, the origin of dinosaur name. In addition, students can also experience the lived age of dinosaurs and uncover the mystery of dinosaur extinction together.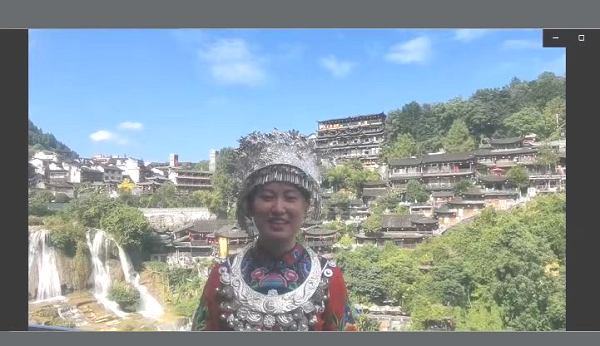 Other 19 geoparks participating in this activity also shared their typical geological landforms and characteristic study tour products, including a variety of geological landforms -- Danxia landform, volcanic landform, Yadan landform, quartz sand and rock peak forest landform, karst landform. It covers tropical, subtropical, temperate and other climatic zones and ecological environment. Moreover, there are colorful cultural elements of Han nationality, Yao nationality, Tujia nationality, Zhuang nationality and Tibetan nationality, etc., which provides quality study tour course experience for teachers and students, and enrich the summer study tour market.