Volunteers from the Administration Bureau of Nanyang Funiushan Geopark come into the classroom to conduct safety education for children
Release time:2022-04-15 Reading times:
Advocate the new fashion of safety and civilization, and improve safety and civilization awareness from children, On April 14, volunteers from the Administration Bureau of Nanyang Funiushan Geopark walked into the first Experimental kindergarten of Nanyang City to give children a lively and interesting safety education lesson.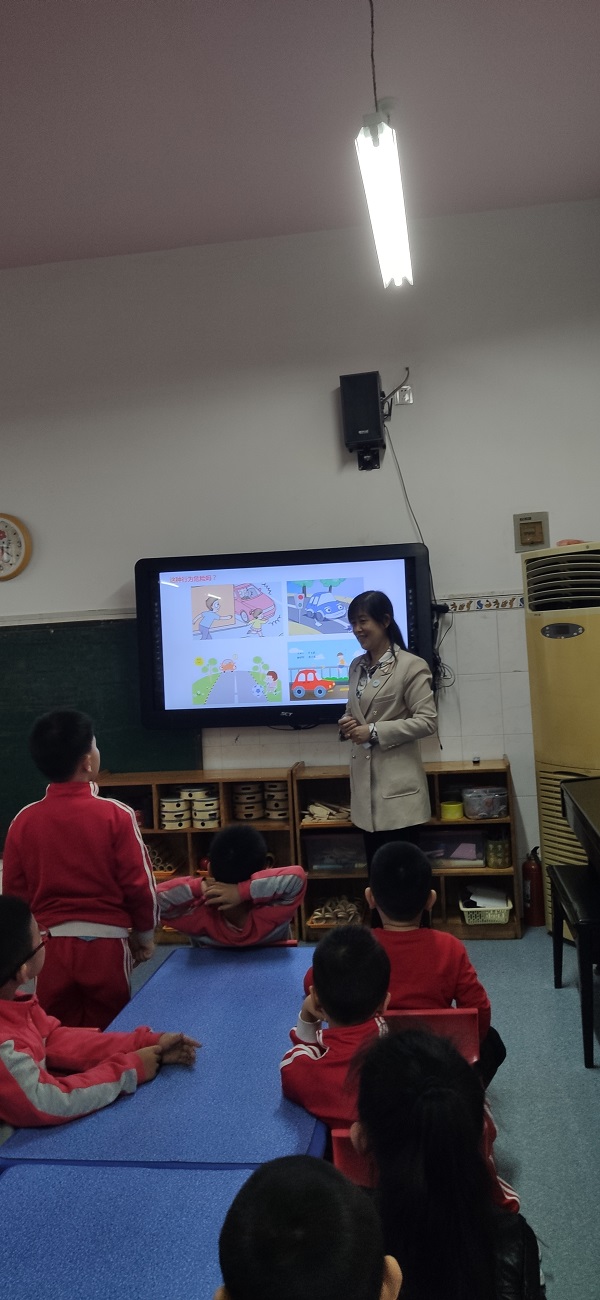 Volunteers give lesson for children on four themes including safety on stairs, food safety, traffic safety and epidemic prevention and control, so that the seeds of civilization and safety can take root and sprout in the hearts of children. In class, the children listened carefully, answered questions and participated in the interaction. Through learning more safety scenarios, the children have improved their awareness of safety and civilization and their ability to protect themselves, and have expressed their desire to be a civilized person who keeps order.
Through this safety education activity, we aim to improve the children's ability to prevent and self-protection awareness, and imprint the concept of safety first deeply in the hearts of children, reinforce the formation of rule consciousness and promote the spirit of volunteer service. The Administration Bureau of Funiushan Geopark takes the opportunity of normal construction of civilized city, integrates civilization publicity and safety prevention, and actively makes due contribution to the construction of Nanyang as the deputy central city of Henan Province and the national civilized city.