Tree planting activity held in Funiushan UGGp
Release time:2022-04-29 Reading times:
In order to better practice green tourism, improve the ecological environment of the geopark and response to climate change, on March 12, 2022, the 44th Planting Day in China, Funiushan UGGp organized more than 1,000 staffs and local people to plant trees in the region of the geopark.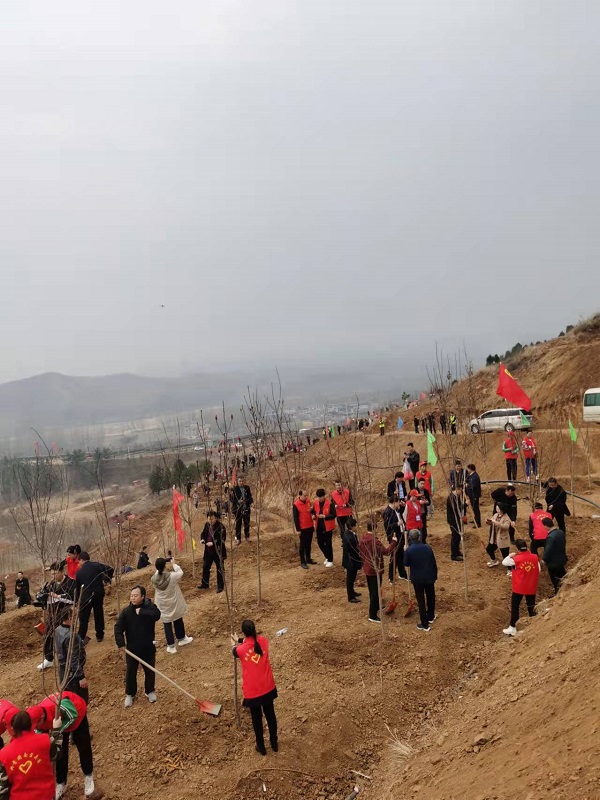 On-site tree planting
The director of Funiushan UGGp and the staff members participating in the training activities shoveled soil, watered the tree, and called on the local people in the Funiushan Geopark to actively join in the construction of forest Nanyang, optimize the ecological environment, and jointly build a happy and beautiful home with concrete actions. On that day, more than 13800 evergreen tree species such as Osmanthus fragrans, Eucommia ulmoides, Magnolia denudata, Acer monoes, Ligustrum lucidum Ait and so on were planted, covering an area of about 125mu.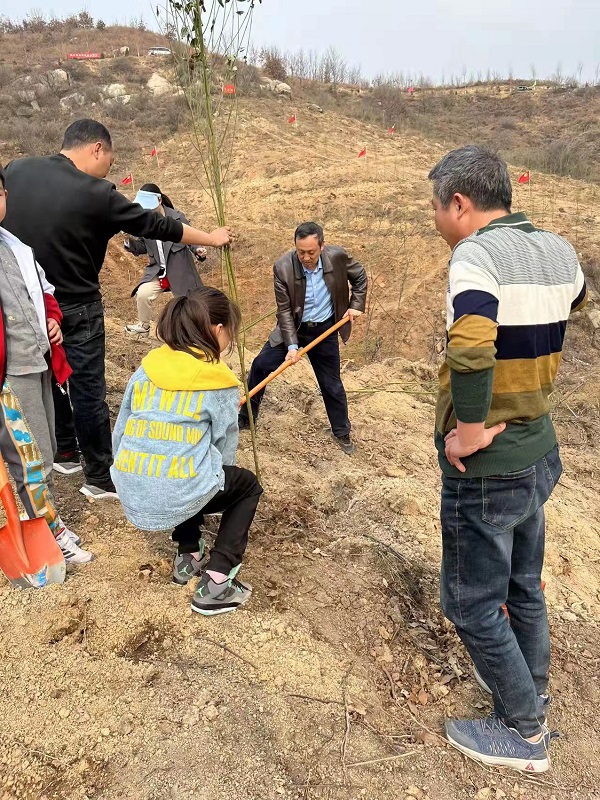 The members of Geopark bureau in tree planting activity
Through this tree planting activity, the administration bureau of Funiushan Geopark aroused local people to seriously practice the concept of "lucid waters and lush mountains are invaluable assets", and "mountains, rivers, forests, fields, lakes and grass are a community of life". The geopark fully implemented the spirit of President Xi Jinping' s important speech during his visit to Nanyang, took the road of scientific and ecological green development, and made every effort to build a strong ecological security barrier, protected the clear waters and green mountains, and promoted the high-quality development of Funiushan UGGp through green development, achieving win-win development in ecological, economic and cultural fields. This tree planting activities in Funiushan UGGp also contributed to the construction of Nanyang sub-central city for green ecological environment, and also the improvement of the earth's environment and climate to build a better earth home for human. (Wang Yazhe)