Science Popularization into School -- World Earth Day Publicity Week Activities Carried out by Nanyang Funiushan UGGp Administration
Release time:2021-04-23 Reading times:
April 22nd, 2021 marks the 52nd World Earth Day, with the theme of "Restore Our Earth and Promote harmonious co-existence between nature and mankind". On this occasion, Nanyang Funiushan UNESCO Global Geopark Administration officially launched a series of activities of "April 22th World Earth Day Publicity Week" on 18th, in order to let more audience understand the development concept that lucid water and lush mountains are invaluable assets.
On April 18, the activity was first pushed online to warm up. From April 20 to 22, the activity began to popularize science into the campus. More than 600 teachers and students coming from a key high school, a middle school and two primary schools participated in the activity, including Nanyang No. 1 Middle School, Nanyang No. 3 Middle School, Nanyang 15th Primary School and Nanyang Fifth Pre-K-High Educational School. During this period, the essay contest of "Nanyang dinosaur egg fossil group" was also held online. The activity of popularizing science into school fully introduced geological and geomorphic relics, biodiversity, humanities and history of Funiushan UGGp, etc.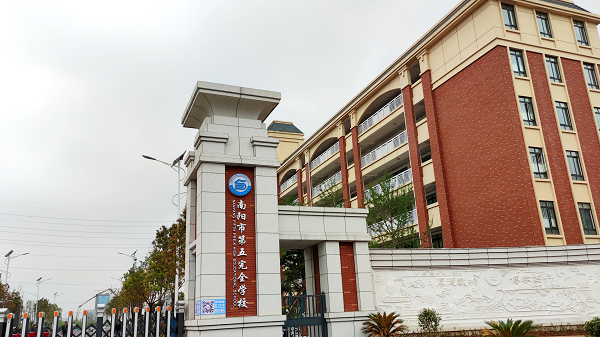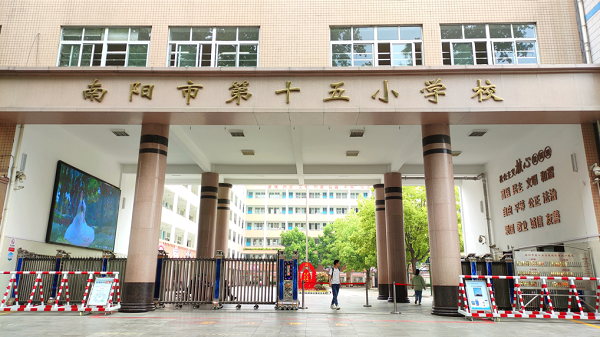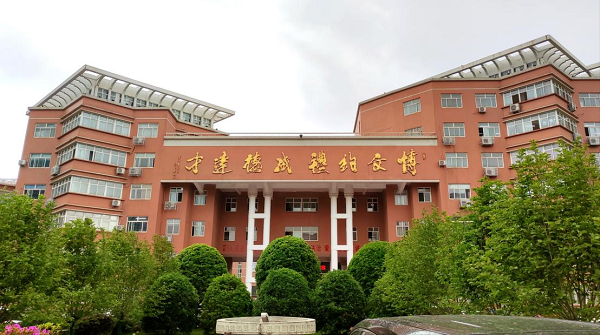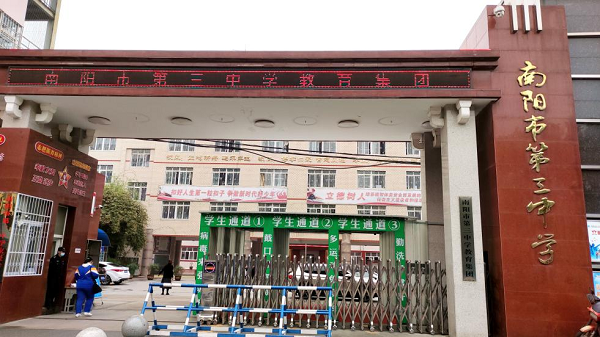 During the lecture, a teacher named Jian Dandan, master of ecology of central China Normal University, shared with students about nature reserves and geological heritage protection and other relevant knowledge, so that the students could have a better understanding of Funiushan UGGp, love the earth and get close to nature.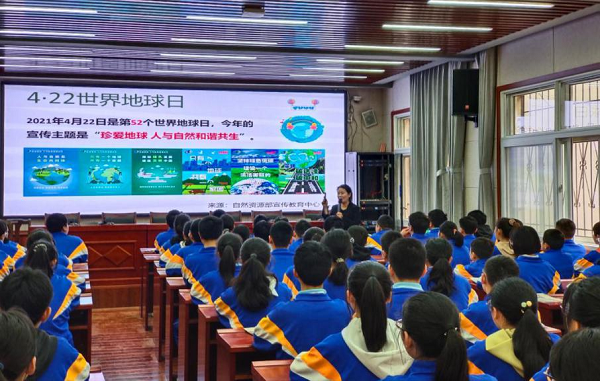 In the lecture hall, the students watched the science popularization publicity video Keep Watch of Funiushan UGGp with curiosity. While concentrating on watching, the students were also shocked by the magnificent landscape of Funiushan in the publicity video. The promotional video not only expanded the students' understanding and reception of Funiushan UGGp, but also enhanced their sense of mission to love and protect nature.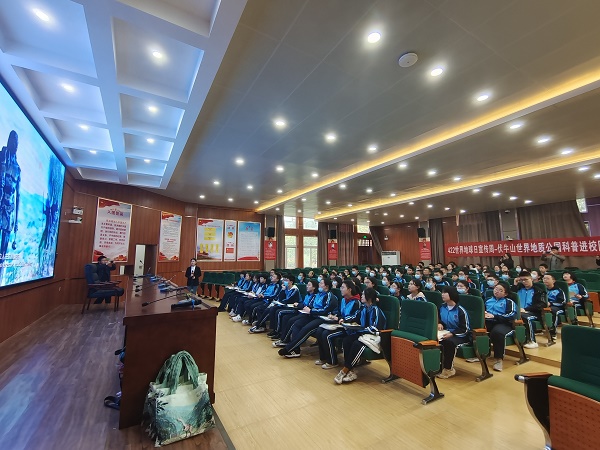 In the interactive Q&A session, by discussing and solving six questions such as "how to judge the age of dinosaurs", Miss. Jian helped students understand Funiushan UGGp and geological relics and assist the development of science popularization and education of Funiushan UGGp.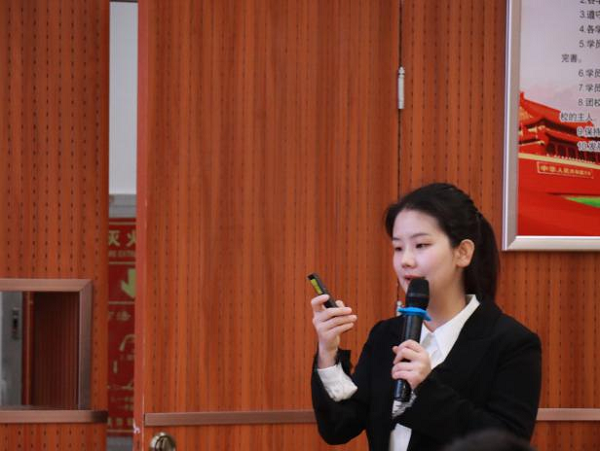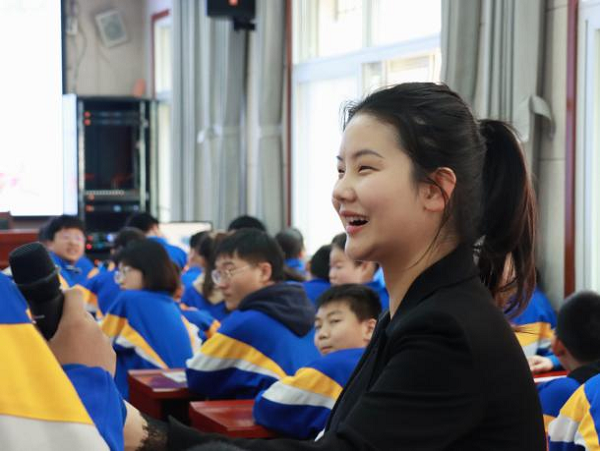 At the same time, Miss. Jian introduced the follow-up essay competition of "Nanyang dinosaur egg fossil group" to the students in detail. She called on everyone to participate actively, cognize National Reserve of Nanyang dinosaur egg fossil group, describe the geological landscape and historical details of their hometowns, contributing to the science popularization education of Nanyang Nature Reserve.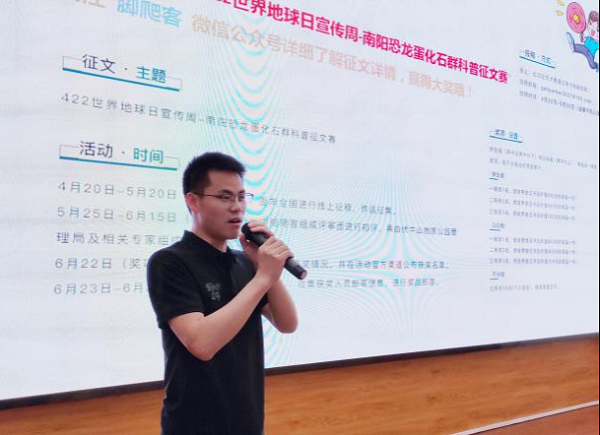 After the lecture, the staff of Nanyang Funiushan UGGp Administration presented its cultural and creative gifts to the students. A sense of joy arose spontaneously on their faces.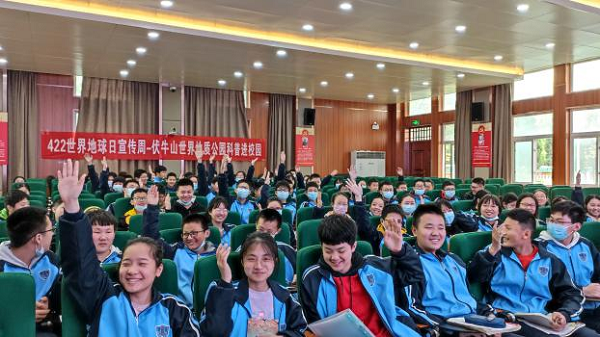 A large number of students expressed their strong interest of exploration into Funiushan UGGp through this activity. They also found the natural environment significant to human survival. Therefore, they are actively willing to publicize science popularization knowledge to people around them and lead everyone to establish the ecological civilization concept of "harmonious coexistence of mankind and nature".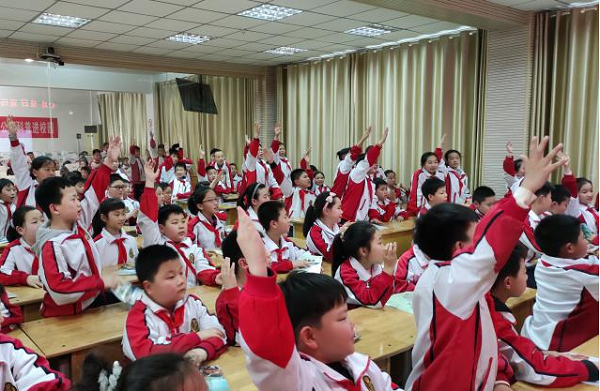 While holding the activity, the Administration placed relevant exhibition boards of science popularization of Funiushan UGGp into school. The boards vividly displayed the natural endowment and humanities and history of the Geopark. In this way, students could intuitively understand the characteristics of Funiushan UGGp and strengthen their awareness of ecological protection.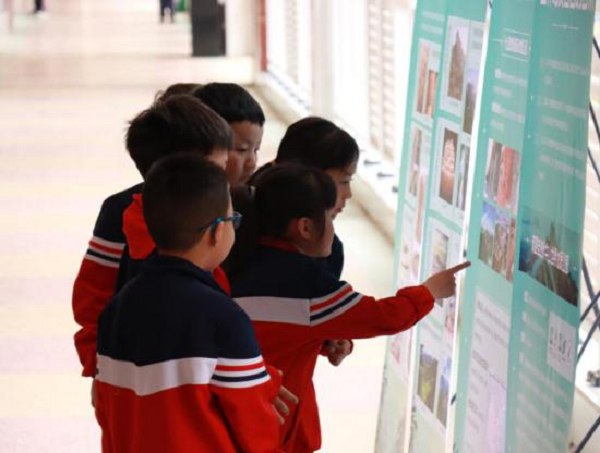 This activity of science popularization into school not only expanded the influence of Funiushan UGGp, but also improved the knowledge atmosphere of popular science learning. At the same time, it also called on school teachers and students to spread and carry forward the value of nature reserves and enhance the influence of science popularization of the geopark. From 24th to 25th, the livestreaming activity of science popularization will be carried out, with marvelous moment to be continued……