Science popularization activities into school and community:The Songxian County Service Center celebrates World Earth Day
Release time:2021-04-23 Reading times:
April 22nd is the 52nd World Earth Day. With the theme of "Restoring the Earth and Protecting Our Home", Songxian County Service Center of Funiushan UGGp carried out science popularization activities into NO.1 Experimental Elementary School and NO.2 Experimental Elementary School of Songxian County and into the community of Binhe Park.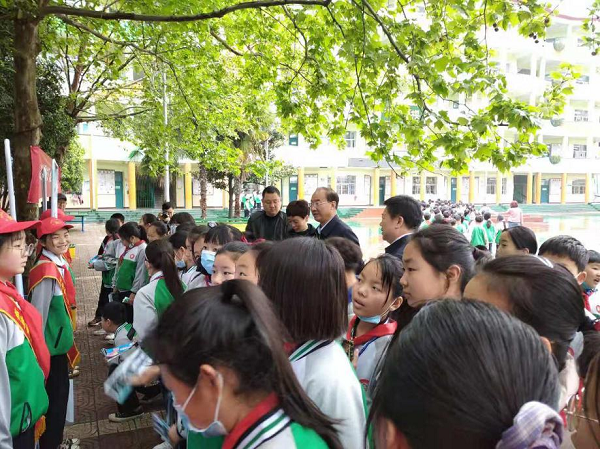 In the publicity activities in elementary schools, Zhao Xin'an, vice-head of Songxian County and director of the Forestry Bureau, kindly visited the exhibition boards with students, and pointed out that it was necessary to do a good job of active guidance, to bring vivid and accurate knowledge of geology to the children, to further raise their awareness of environmental protection, and reminded the volunteers to ensure the safety of children in the process of these activities as well.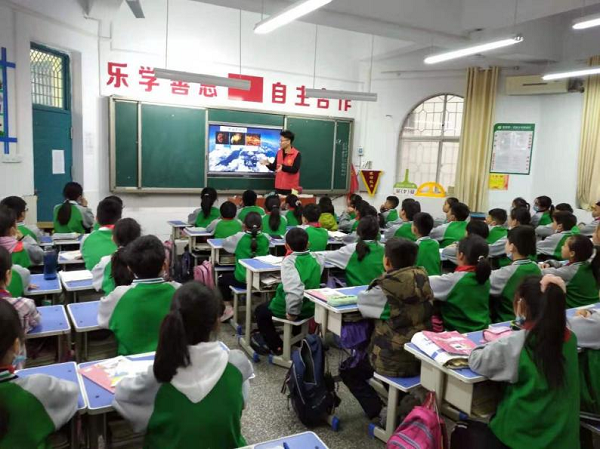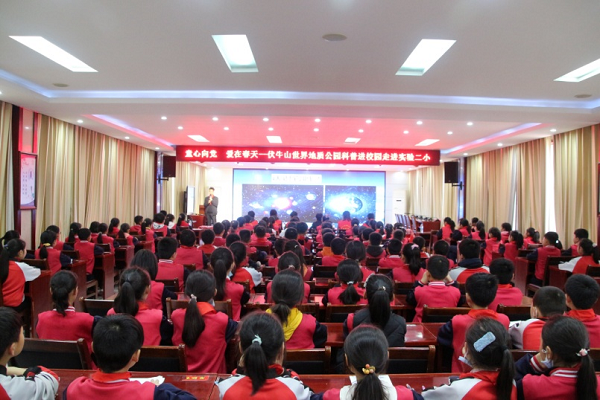 At the event, the initiative of "Protecting the Earth and the Ecological Environment" was issued. With today's increasing low-carbon awareness, we should start with our tiny actions like saving water, electricity, paper and food, and protect the environment to build a beautiful home together.
The science popularization volunteers vividly explained the origin and evolution of the earth, the extinction of dinosaurs and the formation of fossils, the diverse ecosystems in the Funiushan Global Geopark to students. They played the promotional film Watching of Funiushan Global Geopark and called on the students to start with small actions in life to protect the earth and the environment. In response, students also made up their mind to care for the earth and enthusiastically signed on the publicity banners to express their determination.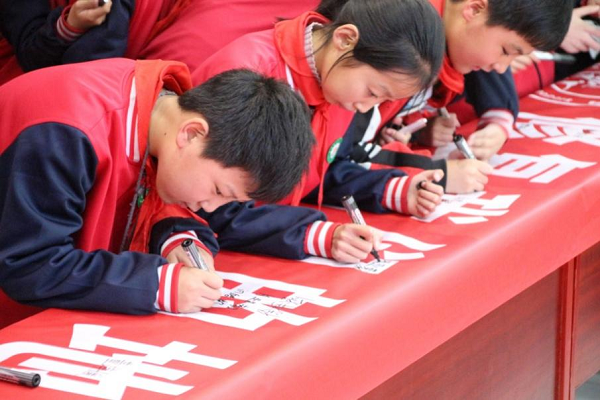 Science popularization into community activities were carried out by means of banners, exhibition boards, pamphlets with the content of "The origin and evolution of the Earth", "The source of The World Earth Day", "The unique geomorphological landscapes of Funiushan Global Geopark" and "Protecting rare species and natural ecology". These rich contents attracted great interest from the residents, who actively signed on the banner "Restoring the Earth and Protecting Our Home" to express their support to environmental protection and promised to save resources and protect environment and start from every drop of life.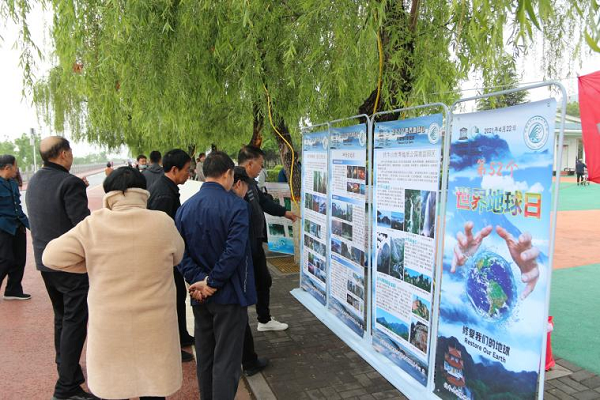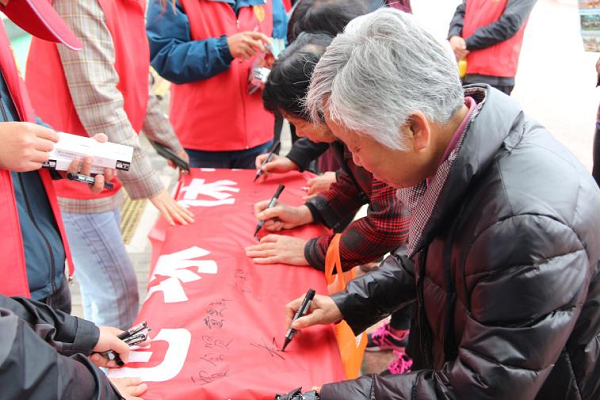 The event deepened people's understanding of The World Earth Day, popularized the origin and evolution of the Earth, and enhanced the visibility of the Funiushan Global Geopark. More importantly, it aroused people's awareness of environmental protection, and more deeply implemented the concept that "Lucid waters and lush mountains are invaluable assets" of General Secretary Xi Jinping.