Nanyang Funiushan UGGp Administration holds expert review meeting on the Science Popularization Book of Dinosaur Egg Fossil Group National Nature Reserve of Nanyang
Release time:2021-12-07 Reading times:
For better science popularization of Henan Nanyang Dinosaur Egg Fossil Group National Nature Reserve, displaying local characteristics and spreading scientific knowledge, Nanyang Funiushan UGGp Administration organized an expert review meeting for the science popularization book of Henan Nanyang Dinosaur Egg Fossil Group National Nature Reserve – "The Cradle of Cretaceous Dinosaurs" on December 7th, 2021.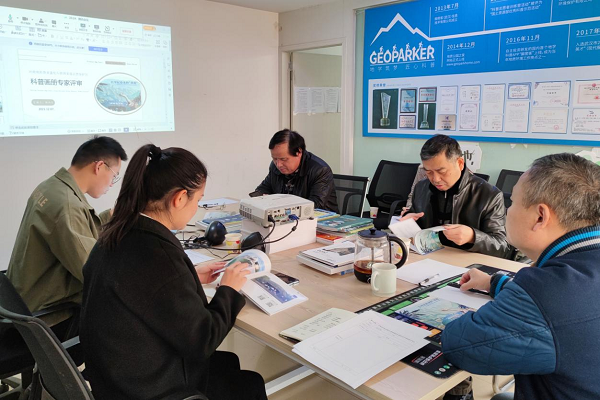 Xu Shiqiu, professor of China University of Geosciences, Cao Wei, second-class researcher of Department of Natural Resources in Hubei Province, Deng Xiaojun, conservation specialist of the Baiji Dolphin Conservation Foundation, and Wang Yazhe, deputy director of Nanyang Funiushan Global Geopark Administration, were invited to be the experts of this review. Chang Zhihua, deputy director of Geoparker Nature Science Center, Jian Dandan, editor-in-chief of the science book, and other activity-related staff participated in the review meeting.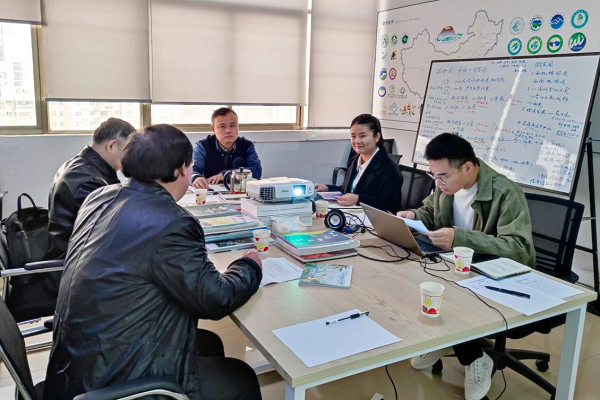 Jian Dandan, reported from such three aspects as positioning and target, highlights and features, structure and content. The book combines VR technology and hand-painting, enriches the content through knowledge cards and QR code, and visualizes the content of science popularization with logos and so on.
After the report, demonstration and access to information, the experts agreed that the science book is scientific, popular, interesting and interactive, meeting the needs of independent reading and knowledge exploration of primary and secondary school students, guiding students to learn the knowledge related to dinosaur egg fossils while appreciating the importance of protecting paleontological fossils, serving as a good science book to show local characteristics and spread scientific knowledge. They also put forward targeted suggestions in terms of scientific rigor of the content, activities of natural education and tourism promotion of the nature reserve.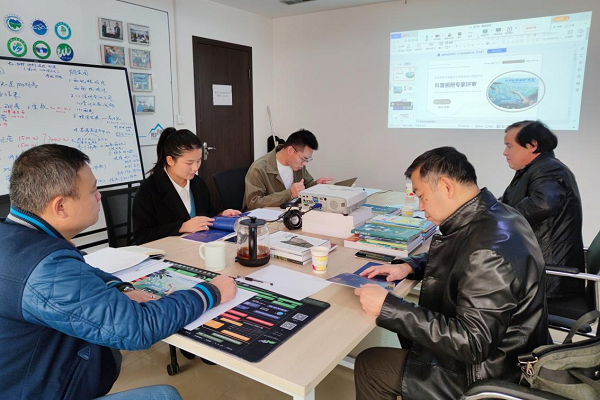 While giving full endorsement to the science book, the experts expressed high expectations that it could be published after revision and supplementation to expand the science popularization, promote the comprehensive development of science and education in Nanyang Dinosaur Egg Fossil Group National Nature Reserve. (Wang Yazhe)