Review meeting on the Construction Plan of Songxian County Museum was held
Release time:2021-12-11 Reading times:
The review meeting of Construction Plan of Songxian County Museum of the Funiushan UNESCO Glaobal Geopark was held in Baiyun Mountain, Songxian County.
27 representatives from Nanyang Funiushan UGGp Administration and relative organizations attended the meeting, including Xu Yongjian, member of the party group and second-class researcher of Luoyang Forestry Bureau, Zhao Xin'an, deputy county-level cadre and director of Forestry Bureau of Song County Government, Sun Weiwei, director of service center of Luanchuan of Funiushan Global Geopark, Bai Ming, director of service center of Songxian County of Funiushan Global Geopark, Li Xuebang, member of the party group and director of Baiyun Mountain Administration, Kou Xiaohua, executive vice president of Luoyang Baiyun Mountain Culture and Tourism Development Ltd. Zhang Zhonghui, chairman of Henan Shanshui Geological Tourism Resources Development Co., Ltd. The meeting invited five experts, including Liu Shuchen, deputy director and researcher of China Geological Museum, Xu Li, director and researcher of Henan Provincial Geological Museum, Zhang Tianyi, senior engineer of Natural Resources Research Institute of Henan Province, Li Jiangfeng, professor of China University of Geosciences (Wuhan), and Fan Luwei, associate professor of China University of Geosciences (Wuhan).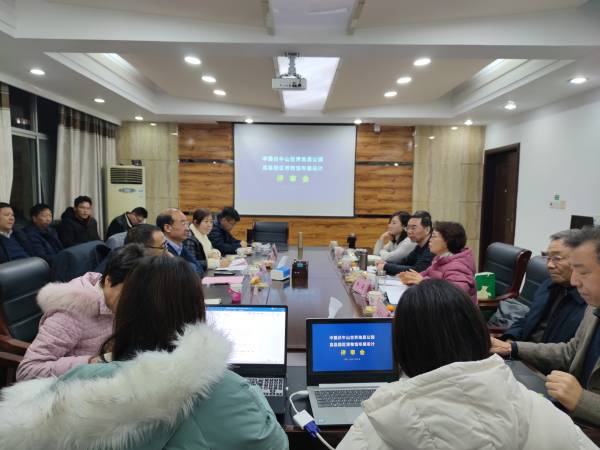 Reviewers, leaders and other attendees made a site visit to the museum. The museum introduced Construction Plan and answered questions from experts on the spot. In the review meeting, experts analyzed Construction Plan and generally agreed that the geological content was not prominent enough, and proposed modifications to improve the function of the geopark, audience perception, highlights, expandability, human-nature relationship, and cultural and creative products, etc. In response to these suggestions, the museum said that they would modify and improve it as soon as possible.
Nanyang Funiushan UGGp Administration proposed to Songxian County Government and Songxian County Service Center in the review meeting, in the hope that Songxian County Geopark Museum will be built into a domestic first-class, forward-looking, practical and scientific comprehensive museum, which can better display the special geology, geomorphology, humanities and history of Funiushan UGGp, and become a modern museum, coordinating protection, collection and popularization of science. The museum can bring the general public new vision, feelings and gains, as a major highlight of Funiushan UGGp, making it recognized by the experts of the Executive Board in the mid-term revalidation in 2022 and successfully pass the revalidation. (Wang Yazhe)