Park Introduction
Release time:2019-12-19 Reading times: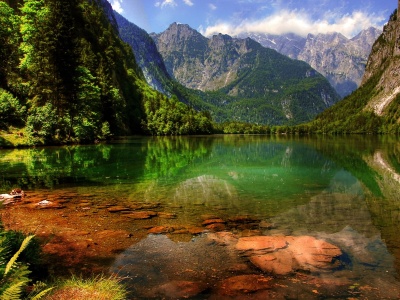 China Funiushan UNESCO Global Geopark (hereinafter referred to as the Geopark) lies in the hinterland of Funiu Mountain Range in Henan province. With those parts of the mountain located respectively in counties of Xixia, Neixiang, Luanchuan, Songxian and Nanzhao as its main body, the Geopark covers an area of 5858.52 km2.
Being located in the eastern section of China Central Orogenic System, the Geopark has gone through a number of geological processes, such as the collision and connection between the northern and southern continental plates in ancient China, and orogeny, which is of great scientific value for researches in the composite continental dynamics of the Qinling Orogenic Belt. The rich storage of dinosaur-egg fossils in the Geopark, represented by Longiteresoolithus xixiaensis and Prismatoolithus gebiensis, is matchless in the world. "Nanyangosaurus zhugeii", "Baotianmansaurus henaensis", "Xixiasaurus henanensis", "Xixianykus zhangi", etc. are an important part of dinosaur fauna on earth. Funiushan Mountain has become a significant region for studying the reproductive habits of dinosaurs and unlocking the mystery of species extinction. Under the prolonged geological actions, granites of different periods have formed a variety of geomorphologic landscapes, such as the "peak clusters" at Laojieling, "peak walls" at Baotianman, "Pile-up Stones" at Qixing (Seven-star) Pond, "stone waterfalls" at Huanghuaman, "stone forests" at Laojunshan, "fault cliffs" at Longyuwan and Baiyunshan (White Cloud Mountain), and "fault-folded mountain" at Muzhaling; at the same time, the limestone has shaped the landscape of karst caves like the Jiguan (Cockcomb) Cave, Tianxin Cave and Bianfu (Bat) Cave, fully displaying the diversity of landscapes in the Geopark.
The Geopark lies in the transitional region of the northern subtropical zone and temperate zone and serves as the watershed of the three major water systems in China, namely, the Yellow River, Huai River, and Yangtze River. With high vegetation coverage and abundant biological resources, the Geopark is an important "gene pool" of species and a breeding ground for biological inheritance and succession in Henan Province. The area in which the Geopark lies has a long history and a brilliant culture with abundant cultural heritages. With its rich geological connotation, beautiful natural landscapes and profound cultural background, Mt. Funiushan is an ideal region for the research of the formation and evolution of Qinling Orogenic Belt, the correlational study of dinosaurs and dinosaur eggs, as well as a desirable destination for popular science education, tourism and vocations.